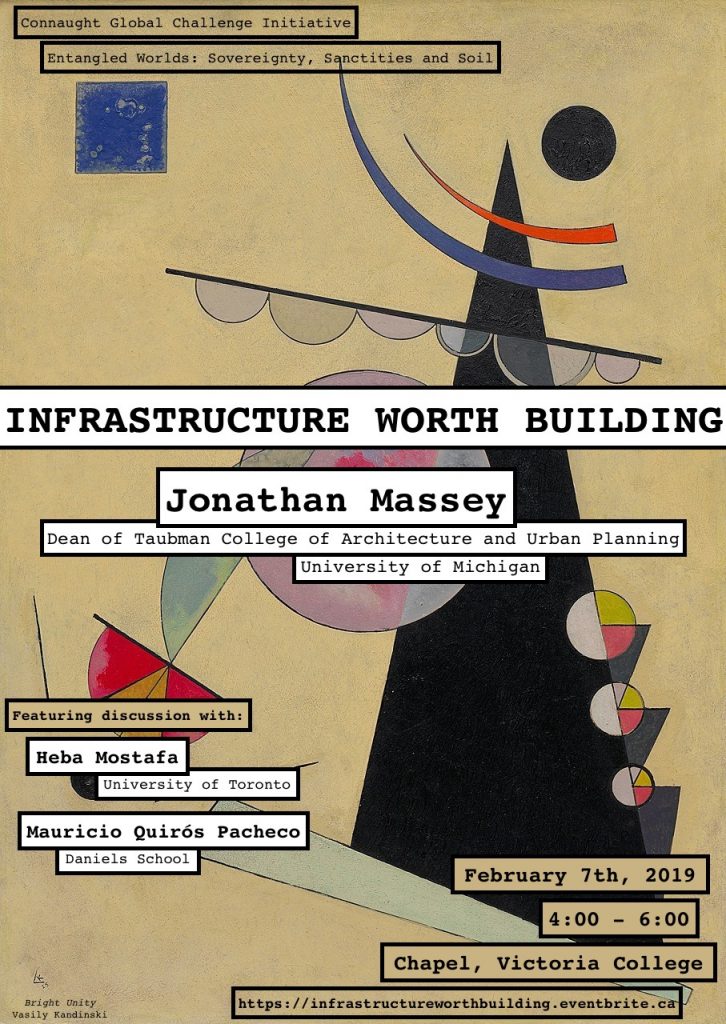 The Connaught Global Challenge Initiative: "Entangled Worlds: Sovereignty, Sanctities and Soil" aims to address issues relating to new populisms, sanctity and soil, changing nature of theopolitical charisma, and the sacralization of new and old forms of sovereignty.
We invite you to attend a public lecture with Professor Jonathan Massey, Dean of the Taubman College of Architecture and Urban Planning at the University of Michigan.
Massey's research looks at how architecture mediates power by forming civil society, shaping social relationships and regulating consumption. In "Infrastructure Worth Building," he reviews the politics of US infrastructure and explores progressive counterproposals—alternative architectures of sovereignty, soil, and the sacred.
Following the public lecture, we will invite Professor Heba Mostafa (History of Art and Architecture, University of Toronto) and Professor Mauricio Quirós Pacheco (Daniels School of Architecture, University of Toronto) to engage Professor Massey in discussion around the themes of our Entangled Worlds project.