On This Page: Affiliated Members | Participants: Faculty, Graduate & Postgraduate
---
Affiliated Members

Valentina Napolitano is a Professor in the Dept. of Anthropology and former Director of the Latin American Studies Program at UofT. Her work has focused on urbanities in transformation, including Affects and Migration, Religion and Diversity, Gender and Global Catholicism in Mexico and Italy. She is currently researching religious infrastructures and Anthropology of Traces at the Detroit/Windsor corridor. She is also writing on Pope Francis, as a Criollo Pope. Recent works … (Read More)
---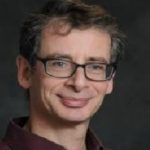 Simon Coleman is a Jackman Professor at the Dept. for the Study of Religion, UofT, and President of the Society for the Anthropology of Religion, American Anthropological Association. His work focuses on the globalization of religious forms, urban religious practices, and pilgrimage, and he has carried out fieldwork in Sweden, the United Kingdom, and Nigeria. He is currently researching English cathedrals and contemporary forms of religious mobility (funded by the Arts and Humanities Research Council) … (Read More)
---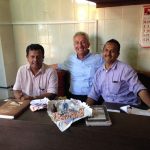 Filippo Osella is Professor of Anthropology And South Asian Studies at University of Sussex, UK.  He has conducted extensive research in Kerala (South India), as well as in Sri Lanka, and in Gulf Cooperation Council countries such as UAE, Oman and Qatar.  Over the years, he has researched issues concerning social mobility in the context of socio-religious reform movements and migration to West Asia (see Osella & Osella Social Mobility in Kerala: Modernity and Identity in Conflict, Pluto Press 2000, … (Read More)
---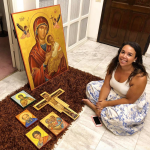 Connie Gagliardi is the Project Assistant of this Connaught Global Challenge Initiative. She is a PhD candidate of Anthropology and Jewish Studies. Her research explores the production and politics of neo-Byzantine iconography and its resurgence amongst Christians in Palestine and Israel. By looking at the production of icons, her research aims to understand Christian experience and religious and cultural transformations within the fraught and contested terrain of the Holy Land… (Read More)
---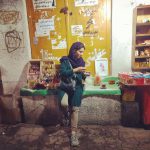 Mahshid Zandi has her BA and MA in cultural anthropology and is currently a PhD student in the department for the Study of Religion at the University of Toronto. She explores the relationship between memory, space, subjectivity, sacralization, and sovereignty in the Iran-Iraq War landscapes and the emerging "Holy Defense" museums in … (Read More)
---
---
Participants
Faculty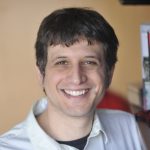 Alejandro Paz is Associate Professor of Anthropology at the University of Toronto. His book Latinos in Israel: Language and Unexpected Citizenship, illustrates how language use and mediatized interaction are under-appreciated aspects of the politics of immigration, citizenship, and national belonging in Israel. Alejandro's current research explores the impact of Israeli English-language news websites on the digital dissemination of news about Israel and Palestine specifically, and about the Middle East … (Read More)
---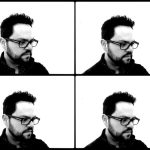 Mauricio Quirós Pacheco is an Assistant Professor at the John H. Daniels Faculty of Architecture, Landscape, and Design. He holds a Master of Architecture in Urban Design with distinction from Harvard University and a Bachelor of Architecture from Universidad del Diseño, Costa Rica. He was Researcher for the Office of the Director at the Canadian Centre for Architecture (CCA) from 2010 until 2014 and has practiced in America and Europe in offices including Stanley Saitowitz Office and the Renzo Piano… (Read More)
---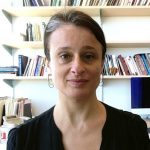 Carlota McAllister is Associate Professor in the Department of Anthropology at York University, in Toronto. Her monograph The Good Road: Conscience and Consciousness in a Post-Revolutionary Mayan Village in Guatemala is forthcoming with Duke University Press. Her current project addresses a dam conflict in the remote … (Read More)
---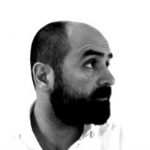 Petros Babasikas is an architect, writer and educator. His work explores connections among architecture, storytelling, media and public space. He is Assistant Professor, Teaching Stream at the John H. Daniels Faculty of Architecture, Landscape and Design and founding partner of Drifting City studio, based in Athens, Greece. Petros' ongoing research includes 6Place Toronto, an interdisciplinary project funded by UofT's Mcluhan Centre and School of Cities investigating significant urban spaces where media … (Read More)
---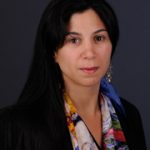 Heba Mostafa is Assistant Professor of Islamic art and architecture at the Department of History of Art at the University of Toronto. She received her doctorate from Cambridge University's Department of Architecture in 2012 and holds degrees in architecture and the history of Islamic architecture from Cairo University and the American University in Cairo (alternative short version : Heba is an architectural historian trained in the Middle East and the UK). She has held positions at the University of California… (Read More)
---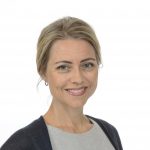 Jayne Svenungsson is Professor of Systematic Theology at Lund University in Sweden. Her recent publications include the books Divining History: Prophetism, Messianism and the Development of the Spirit and Jewish Thought, Utopia, and Revolution and Monument and Memory. Currently, she is the principal investigator of research on  (Read More)
---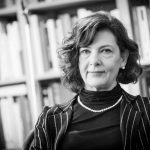 Elettra Stimilli is Associate Professor in the Department of Philosophy at the Sapienza University of Rome, Italy. Her recent books, The Debt of the Living and Debt and Guilt A Political Philosophy, untangle the relation between economics, contemporary politics, and religion along an original genealogy spanning from the early Christian …. (Read More)
---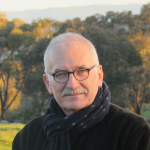 Rafael Sánchez is Senior Lecturer at the Graduate Institute of International and Development Studies in Geneva, Switzerland. He was a Visiting Research Scholar and Lecturer at Princeton University's Program in Latin American Studies (PLAS) in 2018 and Visiting Scholar at New York University – Shanghai in 2017. He has carried out extensive field- and archival research in Venezuela. His publications have focused on media, mass politics, populism, and spirit mediumship. His book Dancing Jacobins: A Venezuelan Genealogy of Latin American Populism appeared… (Read More)
---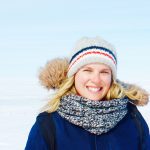 Meaghan Weatherdon is a Doctoral candidate in the Department for the Study of Religion in a collaborative program with the Department for Environmental Studies at the University of Toronto.  Her research considers how Indigenous spiritualities inform and are incorporated into social and environmental movements in North America. In particular, her dissertation focuses on the act of walking the land as a decolonizing praxis within the Journey of Nishiiyuu, a social movement in which Cree … (Read More)
---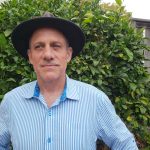 Charles Hirschkind is Associate Professor of Anthropology at the University of California, Berkeley. His research interests concern religious practice, media technologies, and emergent forms of political community in the urban Middle East and Europe. He has published two books, The Ethical Soundscape: Cassette Sermons and Islamic Counterpublics (Columbia 2006) and Powers of the Secular Modern: Talal Asad and his Interlocutors (co-edited with David Scott, Stanford 2005). His forthcoming book, … (Read More)
---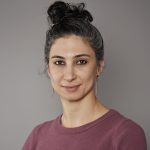 Nada Moumtaz is Assistant Professor in the Study of Religion and Near & Middle Eastern Civilizations at the University of Toronto. Her research stands at the intersection of Islamic legal studies, the anthropology of Islam, and studies of capitalism, and spans the nineteenth and twenty-first centuries in the Levant. She is currently preparing her book Remaking Islamic Charity: Economy, Religion, and Law in Modern Beirut for publication…. (Read More)
---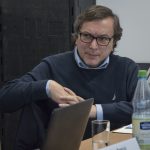 Armando Salvatore is Keenan Chair of Interfaith Studies and Professor of Global Religious Studies (Society and Politics) at McGill University, in Montreal. His work brings to light various dimensions of religious traditions and political formations in historical and comparative perspective, particularly the case of Islam. He is the author of The Sociology of Islam: Knowledge, Power and Civility and the chief editor of The Wiley Blackwell History of Islam. … (Read More)
---
Seçil Dağtaş is Assistant Professor at University of Waterloo, Canada and is a UofT alumnus. Her main research interests lie in understanding how people make, cross and surpass religious boundaries with a particular focus on the relationship between Islam and secularism, the Islamic conduct with Christian and Jewish communities, and the legacy of the Ottoman regime of diversity in the Muslim world. Her current project entails an ethnographic study of refugee-minority relations along … (Read More)
---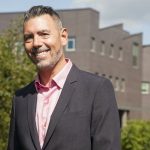 Architect and historian Jonathan Massey is an accomplished scholar of modern architecture and a leading authority on architecture and planning education. He holds undergraduate and doctoral degrees from Princeton University as well as a Master of Architecture degree from UCLA. His professional training includes practice experience at Dagmar Richter Studio, Brantner Design Associates, and Gehry Partners along with teaching experience at several schools… (Read More)
---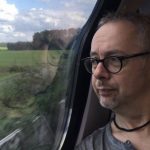 Jeremy Stolow is Associate Professor in the Department of Communication Studies at Concordia University, Montréal, Canada. With a focus on the much-neglected transnational history of non-orthodox uses of visual media, his current research addresses what connects and distinguishes religion, techno-science, and visual culture in our contemporary, 'post-secular' modernity. Among Jeremy's recent publications are his books, Orthodox By Design: Judaism, and Print Politics and… (Read More)
---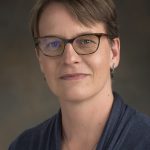 Sonja Luehrmann is Associate Professor of Anthropology at Simon Fraser University in Vancouver, Canada. Her research focuses on religion, atheism, and lived ideology in Soviet and post-Soviet Russia. In her current ethnographic research, she focuses on anti-abortion activism in the post-Soviet Russian Orthodox Church. Sonja Luehrmann is the author of Secularism Soviet Style: Teaching Atheism and Religion in a Volga Republic (Indiana, 2011)and Religion in Secular Archives: Soviet Atheism … (Read More)
---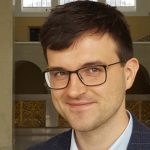 Ulrich Schmiedel is Lecturer in Theology, Politics, and Ethics at the School of Divinity, University of Edinburgh, where he also serves as Deputy Director of the Centre for Theology and Public Issues. Specialized in political and public theology, his research combines systematic theology with both sociology of religion and philosophy of religion. Ulrich's recent research is concerned with the role of religion in migrant and post-migrant contexts and offers a critical analysis and a constructive … (Read More)
---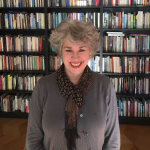 Patricia Spyer is Professor of Anthropology at The Graduate Institute Geneva that she joined in 2016. She was the Chair of Cultural Anthropology of Contemporary Indonesia at Leiden University (2001-15), Global Distinguished Professor at New York University's Center for Religion & Media and Department of Anthropology (2009-12), Visiting Scholar at New York University – Shanghai's Center for Global Asia in 2017, and Visiting Fellow at the Humanities Research Centre of … (Read More)
---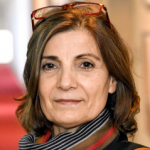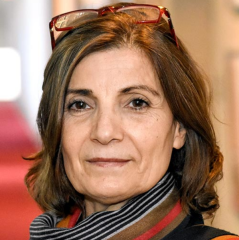 Shahla Talebi is a social cultural anthropologist and associate professor of religious studies at Arizona State University. As a native of Iran, she has lived through the Revolution of 1979, and the Iran-Iraq War (1980-1988). Both events have informed her research and scholarship, which revolve around questions of self-sacrifice and martyrdom, revolution, war, violence, memory, memorialization, history, and trauma with a concentration on Iran and the Middle East. Her work tackles issues related to torture, madness, … (Read More)
---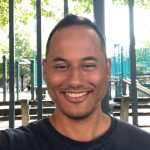 Daniel Steinmetz-Jenkins is a historian of Modern European political and intellectual thought with a specific focus on Europe and the World.  He primarily concentrates on such topics as conservatism, nationalism, secularism, and religion and politics. He is writing a book for Columbia University Press titled: The Neoconservative Moment in France: Raymond Aron and the United States. His public commentary has appeared in The Nation, The Guardian, The Atlantic, Times Literary Supplement, … (Read More)
---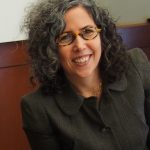 Julie E. Cooper is Senior Lecturer (US equivalent: Associate Professor) in the Political Science Department at Tel Aviv University. Her research interests include the history of political theory; early modern political theory (especially Hobbes and Spinoza); secularism and secularization; Jewish political thought; and modern Jewish thought. She is the author of Secular Powers: Humility in Modern Political Thought (Chicago, 2013)… (Read More)
---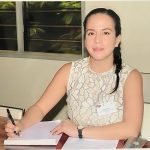 Elaine A. Peña is currently a Visiting Scholar in Social Anthropology with the University of Edinburgh. She holds a permanent position in the United States as an Associate Professor of American Studies with the George Washington University. Peña received her PhD in Performance Studies with Northwestern University and accepted postdoctoral fellowships at the University of Illinois and Yale University before joining GW… (Read More)
---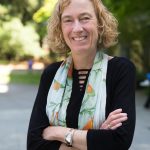 Katharyne Mitchell is Dean of Social Sciences and Professor of Sociology at the University of California Santa Cruz. Her current research explores the role of faith-based organizations in providing humanitarian aid and refuge to migrants. She is interested in the transnational networking employed by church groups to protect asylum claimants, the policy impacts of church-based forms of activism, and the shifting meanings and practices of sanctuary… (Read More)
---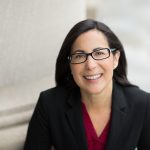 Mayra Rivera is Professor of Religion and Latinx Studies at Harvard University. She works at the intersections between critical theory, literature, and theories of coloniality, race and gender—with particular attention to Caribbean postcolonial thought. Her research explores the relationship between discursive and material dimensions in shaping human embodiment.  Her publications include, The Touch of Transcendence: A Postcolonial Theology of God (2007) and the co-edited volumes,… (Read More)
---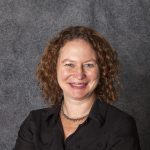 Emily Gilbert is a Professor of Geography and Canadian Studies at the University of Toronto. Her research deals with questions relating to citizenship, mobility, borders, and security, and addresses how North American geopolitical relations are being reshaped through the idea of risk – both economic and social – as it has been used to discipline behavior and promote new forms of citizenship. Her publications include the co-edited volumes, Nation-States and Money … (Read More)
---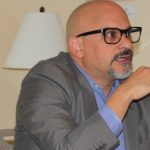 Gilberto Rosas is an Associate Professor of Anthropology and Latinx Studies at the University of Illinois Urbana-Champaign. His expertise includes questions of state formation, immigration, criminality, race and its intersections, borders, biopolitics, and ethnographic research techniques in the thickening Mexico-United States borderlands. His award-winning book, Barrio Libre: Criminalizing States and Delinquent Refusals of the New Frontier (Duke, 2012), combines notions of state power and sovereignty with oral histories of barrio libre's inhabitants, … (Read More)
---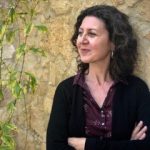 Rebecca Bryant is Professor of Cultural Anthropology at Utrecht University. Her work has focused on ethnic conflict and displacement, border practices, post-conflict reconciliation, and contested sovereignty on both sides of the Cyprus Green Line, as well as in Turkey. Her publications include The Past in Pieces: Belonging in the New Cyprus (2012) and most recently The Anthropology of the Future, (2019, co-authored with Daniel Knight). Her research over the past decade has concerned … (Read More)
---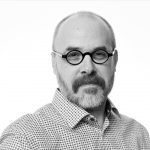 Anthropologist Andrew Gilbert has a PhD from University of Chicago and has been doing research in Bosnia and Herzegovina for nearly 20 years. His forthcoming monograph International Intervention and the Problem of Legitimacy: Encounters in Postwar Bosnia-Herzegovina is an ethnographic analysis of international intervention as a series of open-ended, innovative, and unpredictable encounters across difference and inequality. It highlights the unstable and creative processes … (Read More)
---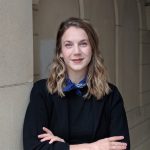 Judith Ellen Brunton is a doctoral candidate at the University of Toronto's Department for the Study of Religion. Judith's current project explores how legacies of oil extraction allow for specific contemporary imaginaries of the good life in Alberta. Judith follows how oil companies, government agencies, and community organizations in Alberta use oil to describe a specific set of morals and values. This includes case studies on: Imperial Oil's publications on history and culture, Energy Heritage sites, … (Read More)
---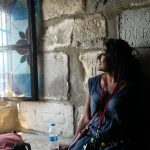 Neena Mahadev is an Assistant Professor of Anthropology and Social Sciences at Yale-NUS College, and a Research Associate within the Religion & Globalization Cluster at the Asia Research Institute (ARI) at National University of Singapore. She carried out dissertation fieldwork in Sri Lanka for more than 24 months in 2009-2011 with support from the Wenner-Gren Foundation for Anthropological Research. Her work appears in Current Anthropology, and … (Read More)
---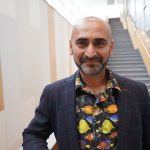 Girish Daswani is an Associate Professor of Anthropology at UTSC. Girish's research interests include Ghana, religion, morality and ethics, transnationalism, corruption and activism. His most recent scholarly work has been exploring different activist and religious responses to corruption in Ghana. In addition to several journal articles, he has published a monograph entitled "Looking Back, Moving Forward: Transformation and Ethical Practice in the Ghanaian Church of Pentecost" (2015, University of Toronto Press) … (Read More)
---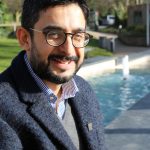 Ali-Reza Bhojani is Senior Lecturer in Islamic Studies at the Markfield Institute of Higher Education and lecturer at the Al-Mahdi Institute. He holds a PhD in Islamic legal theory from the University of Durham (2013). Ali-Reza is also a research associate at the University of Oxford and honorary fellow at the University of Nottingham following academic positions at both institutions. He is author of Moral Rationalism and Sharia: Independent rationality in modern Shī'ī uṣūl al-fiqh (Routledge, 2015) and co-editor of … (Read More)
---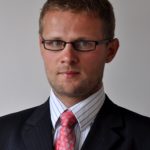 Konrad Pędziwiatr holds a PhD in Social Sciences from the Katholieke Universiteit Leuven (Belgium) and MA in European Studies from the University of Exeter (UK), and in Sociology from the Jagiellonian University (Poland). He is a Professor at the Department of European Studies (Cracow University of Economics) and a researcher in the Centre of Migration Research (University of Warsaw) specializing in sociology of Islam, religious dimensions of migration studies and social movements …. (Read More)
---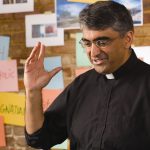 Fr. Gilbert Sunghera, S.J. completed his undergraduate studies at the University of California, Irvine (focus: Environmental Psychology – how people impact their built environments) and a Master in Architecture from the University of Wisconsin, Milwaukee. After working three years as a designer in Los Angeles, he entered religious formation with the Jesuits (a religious order of the Roman Catholic Church), and continued his study on the relationship between religion and architecture at Yale University, … (Read More)
---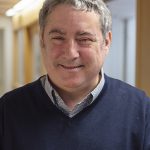 Joel Robbins is the Sigrid Rausing Professor of Social Anthropology and Fellow of Trinity College at the University of Cambridge. He is also the Deputy Head of Department and REF Coordinator of Social Anthropology and the Director of the Max Planck – Cambridge Centre for Ethics, Economy and Social Change. His publications include Becoming Sinners: Christianity and Moral Torment in a Papau New Guinea Society (University of California Press, 2004), "Keeping God's Distance: Sacrifice, Possession and the Problem of Religious Mediation" (American Ethnologist, 2017), … (Read More)
---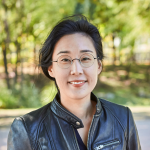 Angie Heo is Assistant Professor of the Anthropology and Sociology of Religion at the University of Chicago Divinity School in Chicago, USA. Her work focuses on religion, media, and political economy, and she has carried out fieldwork in Egypt and South Korea. She is currently researching Evangelical Protestantism and historical configurations of missionary capitalism in the Korean peninsula. For the past decade, she has worked on Coptic Orthodoxy and material cultures of imagination in Egypt. Her recent book is The Political Lives of Saints: Christian-Muslim Mediation in Egypt (University of California Press 2018), … (Read More)
---
---
Graduate & Postgraduate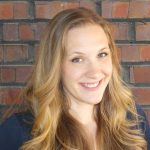 Heather Mellquist Lehto is a cultural anthropologist whose research focuses on religion, technology, and kinship in South Korea and the Korean Diaspora. She is currently a postdoctoral fellow at the University of Toronto, and she holds a Ph.D. in anthropology from the University of California, Berkeley and a master's degree in religious studies from Harvard. Her first book project, Holy Infrastructure: The Multisite Church Revolution in South Korea and the United States, draws on two years of ethnographic research in Seoul and Los Angeles to explore the coordination of technological and religious innovation in some of the world's first transnational multisite churches.
---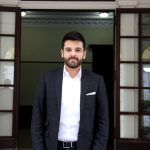 Héctor Acero Ferrer, originally from Bogotá, Colombia, Héctor serves as Associate Director of the Centre for Philosophy, Religion and Social Ethics (CPRSE) at the Institute for Christian Studies. Through his involvement at the CPRSE, he has contributed to two multi-year, community-based research projects that explore the impact of religion in public life. In addition to his work at CPRSE, Héctor is the Associate Director of the Msgr. John Mary Fraser Centre for Practical Theology at Regis College, an organization dedicated to bolster scholarship in the field of inter-religious dialogue… (Read More)
---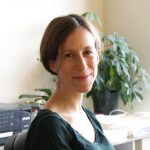 Hannah Mayne is a Ph.D. candidate in the Department of Anthropology at the University of Toronto. Her research looks at the ongoing struggles over gendered ritual at the Western Wall in Jerusalem, and practices of Jewish women's worship in feminist and ultra-orthodox communities.
---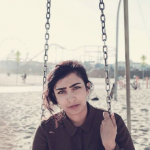 Fizza Joffrey is a graduate student in the Department for the Study of Religion in a collaborative program with Munk's Centre for South Asian Studies. Her research explores the intersection of religion, culture, and politics in contemporary South Asia, with a specific focus on radical movements.
---
Zannah Mae Matson is a Ph.D. Candidate in Human Geography at the University of Toronto where her research focuses on the construction of landscapes through highway infrastructure development and counterinsurgency doctrine in Colombia. She is a course instructor in Urban Planning and Design at the Ryerson School of Urban and Regional Planning and has been a course instructor at the University of Toronto Department of Geography and Planning. In professional practice, she has worked with Public Work, MassLBP, and OPSYS Landscape Infrastructure Lab, most recently as Project Manager and Lead Exhibition Designer for the Canada Pavilion at the 2016 Architettura Biennale di Venezia. Matson holds a Masters of Landscape Architecture from the Harvard Graduate School of Design.
---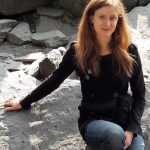 Victoria (Tori) Sheldon is a PhD candidate in the Anthropology Department and the Centre for South Asian Studies at the University of Toronto. Her dissertation ethnographically examines the rise of Nature Cure (prakriti jeevanam) as a practice of self-healing, a mode of public health activism, and an ecumenical discipline of renunciation in Kerala, south India.
---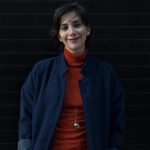 Saharnaz Samaeinejad is a Joseph Bombardier CGS doctoral fellow at the University of Toronto's Centre for Comparative Literature. She works at the intersection of Marxist political philosophy, materialist-dialectical aesthetics, and lyrical responses to modernity, with a special focus on the history and politics of Persian poetic modernismduring the early-to-mid twentieth century Iran. Her dissertation explores the dialectical link between poetic creativity and critical capacity/dialectics in the lyrical oeuvre of Furūgh Farrukhzād. She received her B.A. in Sociology from Tehran University, and her M.A. in Individualized Studies from NYU.
---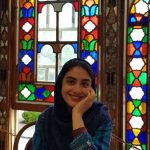 Elmira Alihosseini has received her MA in cultural anthropology from Johns Hopkins University and is now a Ph.D. candidate in the department of Anthropology at UofT. She is currently conducting fieldwork for her dissertation which explores the lives of Afghan refugees in Iran's most populated shrine city, Mashhad. Moving away from the camp/ghetto paradigm of the Refugee Studies, her research focuses on how Hazara Afghans actively and creatively improvise multiple forms of local/urban belonging by participating in divergent sites of neighborhood sociability.
---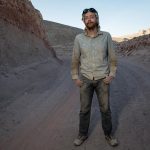 Stephen Berquist is a PhD Candidate at the University of Toronto in the Department of Anthropology, holding MA degrees in Earth Sciences and Anthropology from Columbia University and a BA in Anthropology from the University of Chicago. Stephen is involved in a range of projects. His dissertation research mobilizes archaeological excavations on the north coast of Peru to interrogate the adequacy of foundational sociological categories such as "religion" and "politics" beyond their relation to the modern secular nation-state, thus re-thinking the organizational forms of which social collectives are capable. He is also involved in ongoing archaeological research at Angkor Thom and in Arequipa and Cusco, Peru, as well as an ethnographic project in Detroit, MI where is assisting Dr. Valentina Napolitano to investigate the use and reuse of Catholic spaces.
---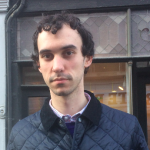 Nicholas Howe Bukowski is a Ph.D. student in the Department of Anthropology at the University of Toronto. He is interested in the relationship between sports and Christianity with regards to questions about embodied worship, religious knowledge, the ethics of engaging with popular culture, globalization, Christian geographies, evangelical sociality, and masculinity. He has an MA in Anthropology from the University of British Columbia.
---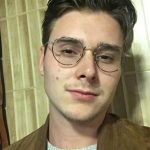 Shaughnessy Dow graduated from the University of Toronto with an MA in Anthropology in November 2019, and intends to return to his studies and pursue a PhD in the coming year. With a profound interest in the nexus between sport, ethnicity, religion and the meaning the mutually constitute in one another, he intends to explore these themes further in a longer doctorate thesis. With deep connections in both Scotland and Ireland, he is also interested in how a singular geographic space can be conceived of in divergent, and sometimes antagonistic ways, by different groups in ethnically plural spaces.
---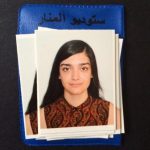 Marianna Reis is a PhD candidate in the Department of Anthropology at the University of Toronto. Her doctoral research focuses on urban planning and urban infrastructure in Palestinian communities in Northern Israel. In particular, her work explores the encounters between Palestinian citizens of Israel, Palestinian Israeli advocacy NGOs, and local/state bureaucrats in negotiations over urban disrepair and development in Israel's Palestinian localities, and what they reveal about the materialities of citizenship under settler colonialism.
---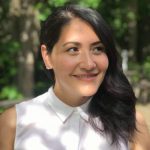 Christina E. Pasqua is a PhD Candidate in the Department for the Study of Religion and the Book History and Print Culture program at the University of Toronto. Her dissertation explores the politics of Bible translation, particularly how Christian publishing companies in North America have embraced the semiotic codes and conventions of the comic book industry to disseminate the Bible as a visual text. Visual theory and cultural production are not only central to Christina's dissertation research, but also forms of practice that she has engaged with in various ways, such as: the creation of a digital story for the Kiinawin Kawindomowin Story Nations project based on visual ethnographic methods and documentation (e.g., photography and photo essays), graphic design work on WordPress and event posters, watercolour painting, and comic book making. This creative labour is connected to her growing interest in translating her research into popular, arts-based media for wider audiences that better reflects how she herself is a visual learner, thinker, and educator.
---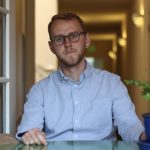 Kyle Byron is a PhD student in the Department for the Study of Religion at University of Toronto in the area of Religion, Culture, Politics and a visiting student researcher at the Center for Right-Wing Studies at University of California, Berkeley. His research—grounded in the historical and ethnographic study of street preaching in the San Francisco Bay Area—explores how the promise of a future religious revival shapes and animates Christian worlds in the present.
---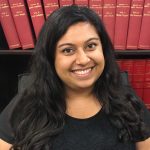 Saliha Chattoo is a PhD candidate at the University of Toronto in the Department for the Study of Religion. Her current project contributes to the growing field of the anthropology of Christianity and looks at Pentecostal youth and performance-based conversion events in the U.S.A. Saliha is currently serving in her third elected term on the board of the Society for the Anthropology of Religion, a section of the American Anthropological Association. She is the co-author of a chapter entitled "Megachurches and Popular Culture: On Enclaving and Encroaching" in the Brill Handbook of Megachurches (2019), and the co-editor of a special issue of Pentecostudies entitled 'Gender and Agency in Spirit-filled Christianity" (2016).
---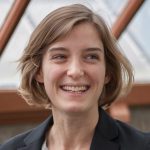 Suzanne van Geuns is a doctoral student at the Department for the Study of Religion, University of Toronto. Her project investigates the instructional internet of rightwing antifeminism, analyzing advice and life lessons circulating on conservative Christian women's blogging networks and purportedly secular forums that discuss dating, men's rights, and male self-improvement. United against feminism, forum users and bloggers are overwhelmingly concerned about the threat they believe emancipatory movements pose to commonsensical truths describing how men and women really are. Online instruction, in their rendering, becomes the means to hold fast to roles and norms that are fixed and transcendentally ordained. This research examines such instructions to consider how the cultural and material resources of the internet are endowed with the ability to enable gender essentialist projects of self-making and thus secure a future free from feminist shifts.
---